I'm very excited. Tomorrow, Neil and I are going to
The Royal Ballet School
end of year performance at the Royal Opera House. It's a showcase of all the students at the Lower and Upper Schools (ages 11-18, I think) coming together in a variety of performances to show off how fabulous the talent of the school is.
I went to the same show last year for free (hooray!) because I worked on a series my company helped produce in conjunction with the school called, as you might imagine,
The Royal Ballet School Diaries
. Because we worked very closely with the Marketing Director at the school, we were taken on a backstage tour of the Royal Opera House, got to watch the rehearsal the day before the matinee and also the actual performance. Fascinating stuff.
This time, I'll be an anonymous spectator, but I'm really interested in seeing some of the girls that I've become fans of. You see, for the book covers, we got to use actual RBS students as models.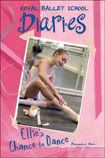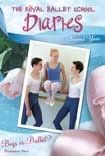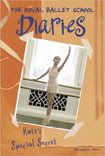 I'm a big fan of "Lara", real name Ruth Bailey.
She's won the Young British Dancer of the Year award, at a very young age as well as other awards and solos. I remember speaking with the photographer who took the pictures for the covers. He wasn't surprised how well she was doing because he was amazed that someone of her age could perform such a difficult leap so precisely, and well enough for the photo to win approval by the very discerning head of the school.
I'm hoping to see her again tomorrow, still shining like a star.