Okay, not really. But I do have my picture in a publishing industry weekly. They spelled my name right and everything.
This appeared in
Publishing News
on Friday, 3 August 2007. Hooray!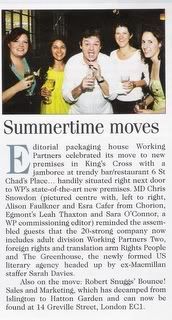 Yes, that is my boss in the middle of the picture.
My company held a summer party to celebrate our new offices. Apparently they are "state-of-the-art". Woohoo!