One of the things I should have blogged about last year was buying our escape-to-the-country home. We've left concrete Croydon and moved to the Chilterns.
Here's the view from our bedroom window:
It's green and beautiful and it makes it difficult to go into grey, crowded London for work. The village is tiny and lovely, and we have wonderful next door neighbours who welcomed us on our first evening and have been good friends ever since.
Of course, we can't resist redecorating and renovating. We're redoing the kitchen, IKEA-style, just as we did in Croydon. We're turning bedroom three into a nursery, and doing a few bits and pieces everywhere else (new fireplace, new floors, painting everywhere...).
Progress so far:
We have had the hideous Artex ceiling plastered over by a skilful, efficient and clean
workman
(yay!), and we've had custom bookshelves made by affordable and skilled but not very communicative
pine bookcase builders
.
Artex ceiling: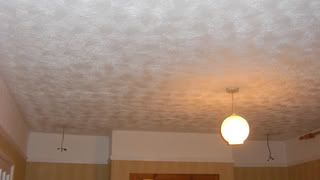 Artex celing no more: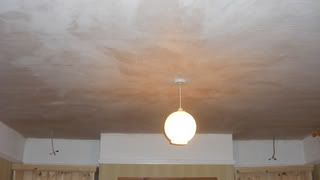 We've also bought a new couch: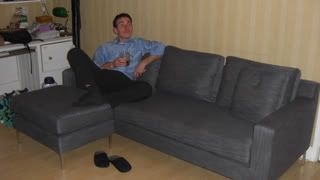 My darling hubby has pointed out that my New Year's resolution about getting all the DIY done by the end of the year isn't really fair on him, but I've always been a little ambitious...
I'm off to IKEA on Monday to finalize the kitchen and place the order for everything, so I expect you'll see a picture of the stack of flat pack in the near future.