My grandma turns 85 tomorrow. She's pretty amazing.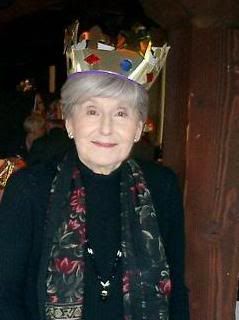 She is more qualified to use a computer than I am, having completed various certificates in various Microsoft applications like Word, Excel and Access… I can't even use Access!
Whether she's playing WordZap, watching her great grandson on YouTube, or cataloguing her recipes, she is truly a grandma of the Noughties.
She is so hip, that she's even reading my blog.
Happy Birthday, Cybergranny. I love you!